By Noah Loser on Nov 13th 2018
Weather affects sandblasting operations
Sandblasting is a crucial job in industrial America. There is a constant push for this work especially with all the demands of the twenty-first century. However, we know that there can be limitations for the abrasive blasting industry, including weather.
We know if the weather is too hot or cold, it can cause severe negative impacts on your health, safety, and productivity. When the climate is undesirable, many sandblasting operations slow down, which can hurt revenue. Fortunately, we offer a solution to this plaguing problem in the industry.
Stay comfortable no matter the weather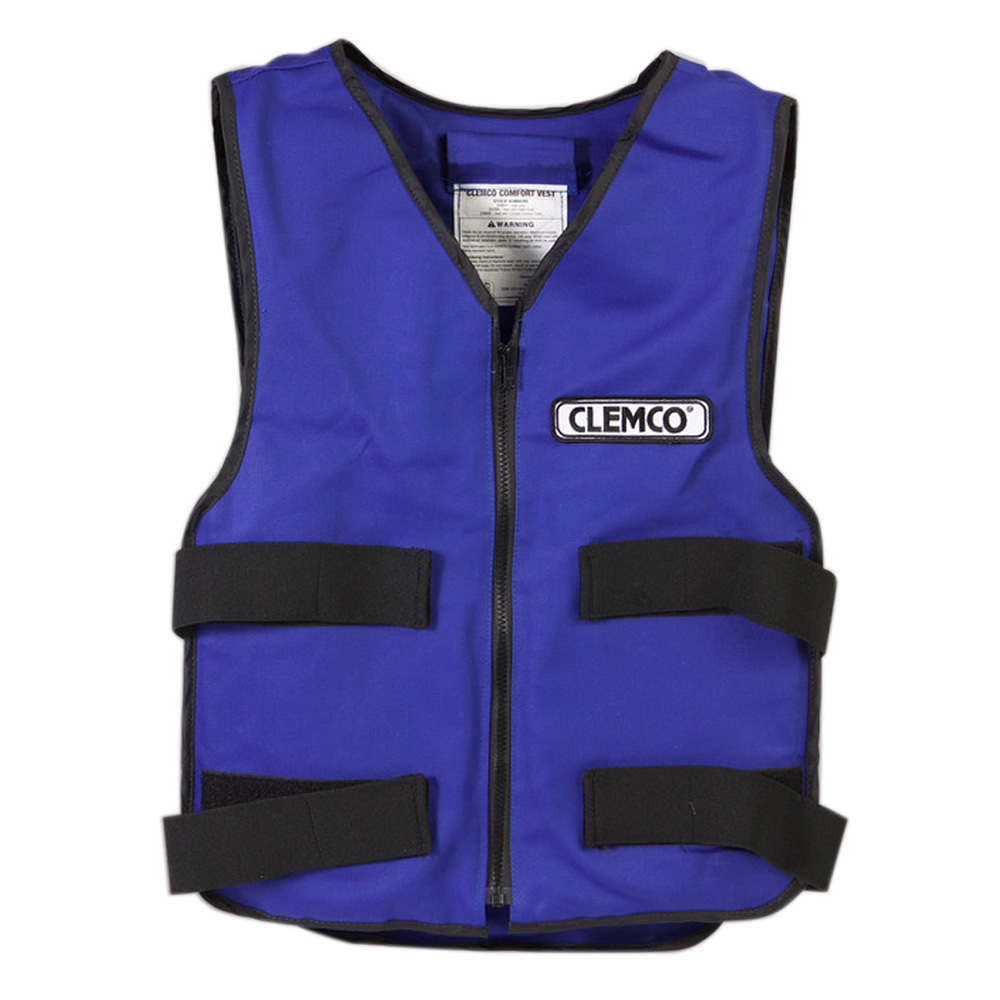 We carry the Clemco Comfort Vest that you can wear to regulate temperature, no matter the season. This lightweight, one-size-fits-most protective garment is ideal for industrial workers exposed to stressful, extreme temperatures, either hot or cold.
To protect yourself against extreme temperatures, you can wear the comfort vest underneath your blast suit. When used with an air control valve and supplied air, the vest can be both heated and cooled.
The Comfort Vest with CCAC is designed for cooling only. This option comes with the Clem-Cool Air Conditioner, which can cool incoming air up to 50°F.
If you desire an insert piece that both cools and heats, then the Comfort Vest with CCT may be the best option for you. The included Clemcoclimate-control tube can cool or warm incoming air between 40 and 50°F.
We also have a vest-only option if you already have an air control valve. All vests require the Comfort Vest Connection Kit that is sold separately. You can learn more about how to connect supplied air to the vest here.
A durable and comfortable option for any industry
The Clemco Comfort Vest is also not just limited to just sandblasting. The vest can be used in other industrial operations that have extreme temperatures such as welding, boiler room operations, forging, and casting plants.
No matter your environment, the Clemco Comfort Vest is very durable and comfortable. It is constructed of a Benox-certified 100% cotton flame resistant fabric. The feather-light construction will allow max mobility without weighing you down keeping you more comfortable, safe, and productive.
The vest will fit virtually any employee as well. You can adjust the flexible Velcro straps to lock in a snug and personal fit.
Never let temperature throw a wrench into your productivity. You can learn more about the Clemco Comfort Vest and how it works here.
Still have questions? Our customer service team would love to help you find what you need. Reach out to use through email, chat, or give us a call at 1-855-358-2850.
---
---