By Kayleigh DeMace on Aug 4th 2017
Here at SandblastingMachines.com, we're all about safety.
We all know what sandblasting does: it makes things smoother and cleaner. That's exactly what it does to jeans in order to give them the soft, worn look we all know and love.

I mean, there's pretty much nothing better than a good, soft, comfortable pair of jeans. Right?

Right. As long as they're ethically made.

When did it start?

Sandblasting was adopted in the 1980s as a means of creating a worn look to denim. It was a cheap and more effective way to get the job done, but most companies did not create safe working environments for their employees.
Employees performed sandblasting either manually or mechanically, and both operations were dangerous because workers weren't in compliance with industry safety regulations.
What are the safety regulations?
Appropriate safety gear for sandblasting includes: abrasive-resistant clothing, leather gloves, both eye and hearing protection, and a NIOSH-approved Type CE Supplied-Air Respirator. According to OSHA's requirements, anyone performing sandblasting must wear a supplied-air respirator.
In the fashion industry, workers would often cover their mouth and nose with nothing more than a bandana, did not wear any protective clothing, and worked out in the open. Employees have compared their working conditions to a desert in the middle of a sandstorm.
Because they were not properly educated on or being provided the necessary safety gear, they were exposed to invisible sand particles, which caused silicosis.
Okay, now what is silicosis?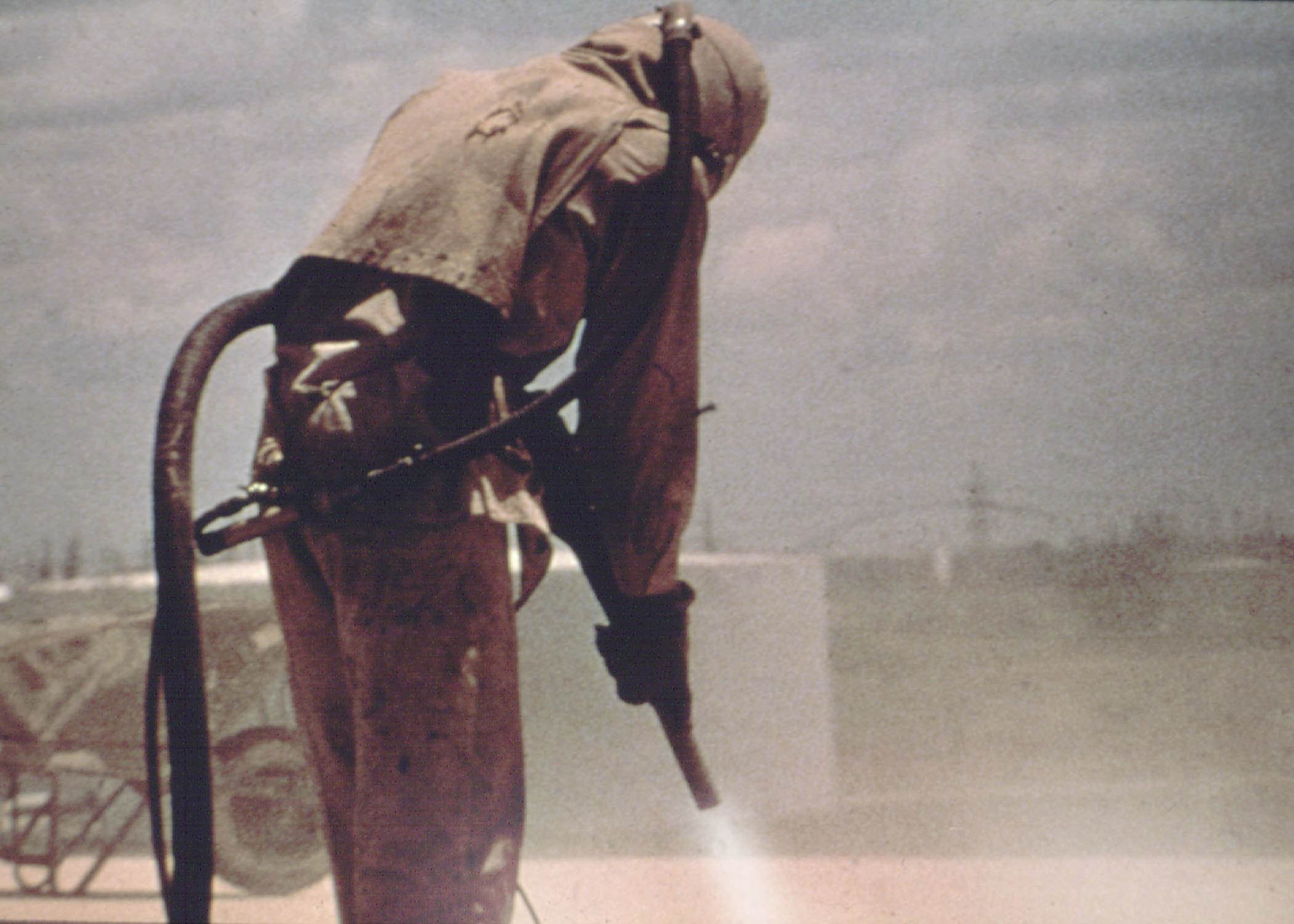 A total of 55 people have died from silicosis in the fashion industry, and around 5,000 people are suspected to be infected with the disease.
"Silicosis is a lung disease caused by breathing in tiny bits of silica, a mineral that is part of sand, rock, and mineral ores such as quartz… over time, exposure to silica particles causes scarring in the lungs, which can harm your ability to breathe." —lung.org
Where are we with this now?
The connection between sandblasting denim and silicosis was first made in 2004 and the practice was banned in Turkey. As a result, companies moved to countries without any restrictions, so the issues continued for a while.
Then, in 2010, the Fair Trade Center opened up a new study of 17 clothing companies and re-exposing the issue. Since then, all 17 companies have announced that they would end the practice.
It's a step in the right direction for sure. Unfortunately, these companies cannot reverse the damage that was done to their employees. Also, some companies still have not compensated those who were affected by working with sandblasting denim.
How can I purchase safe jeans?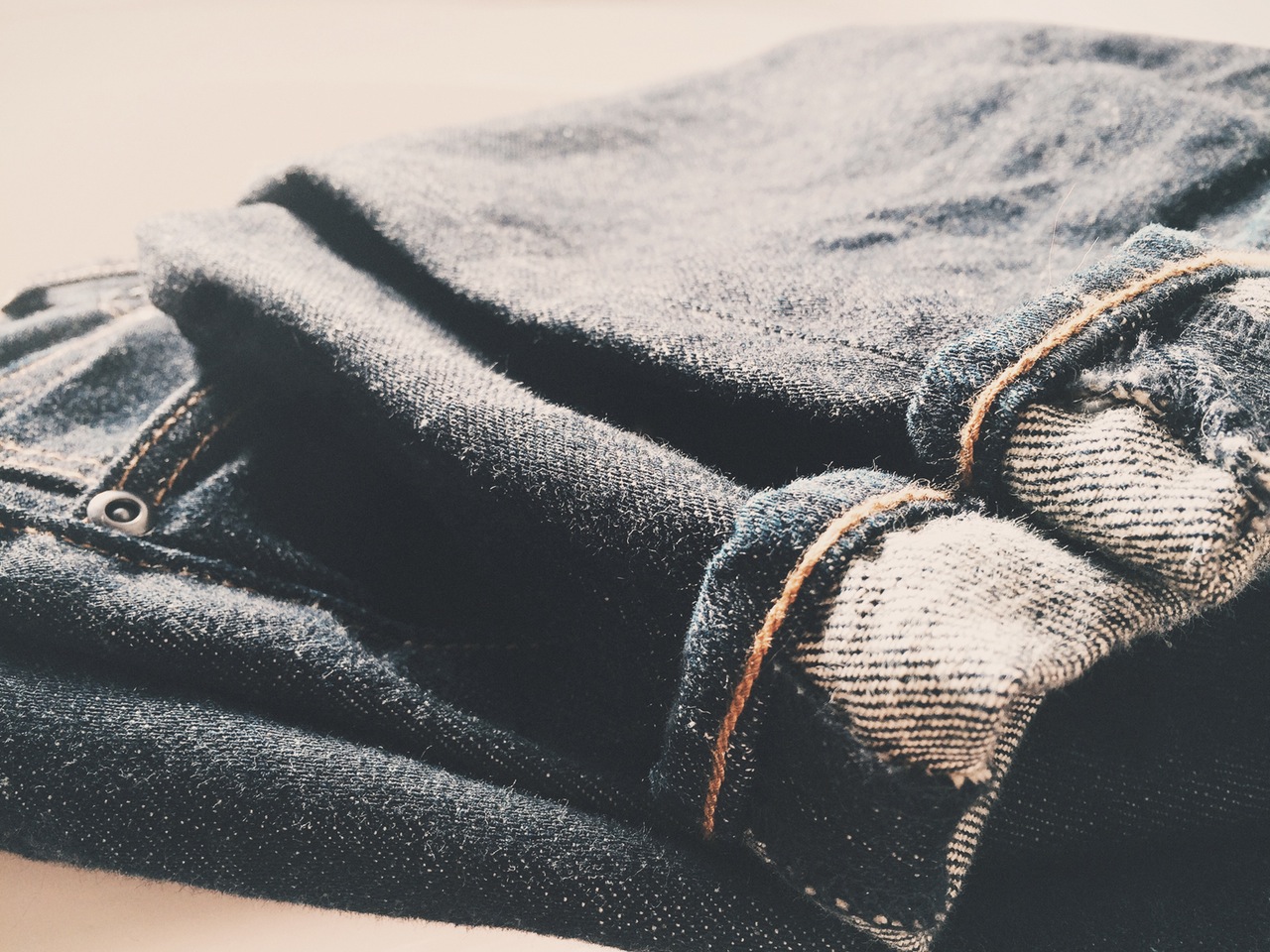 I've got good news. Luckily, all 17 companies studied in 2010 have banned sandblasting in one way or another. In fact, only one hasn't made a ban, but has stated that they have never and don't intend on ever using sandblasting on any of their clothing.
However, some of these companies don't have a ban on their supplier—only a ban on their company. But some will not place orders through suppliers who have sandblasting capabilities, including: H&M, Gina Tricot, KappAhl, WeSC, RNB Retail and Brands, Inditex, Åhléns, and Whyred.
Refinery29 recommends buying jeans that sell for $100 at full retail in order to identify jeans that were more likely made under humane conditions. They cite companies such as Levi's and Patagonia as good companies to buy from.
Lesson to be learned:
Be safe. Always. Make sure you're wearing all necessary protective gear when performing any type of sandblasting to avoid harming yourself down the road.
---
---
Sources:
http://www.lung.org/lung-health-and-diseases/lung-disease-lookup/silicosis/?referrer=https://www.google.com/
http://www.fairtradecenter.se/sites/default/files/English%20version_Still%20fashion%20victims%20Monitoring%20a%20ban%20on%20sandblasted%20denim%20(2012)_0.pdf
http://www.refinery29.com/2016/06/113127/ethical-clothing-costs
http://www.treehugger.com/style/fashion-heavyweights-levis-hm-take-a-stand-on-dangerous-practice-of-sandblasting-jeans.html