By Emily Viteritti on Sep 19th 2019
As its name suggests, the Clemco Pool Pal is the ideal high production tool for cleaning pool tiles and other pool-area surfaces. But, did you know that it also great for other blast jobs too delicate for regular sandblasting, particularly car paint stripping? Let's dive into the many applications of the Clemco Pool Pal and the benefits that come with it.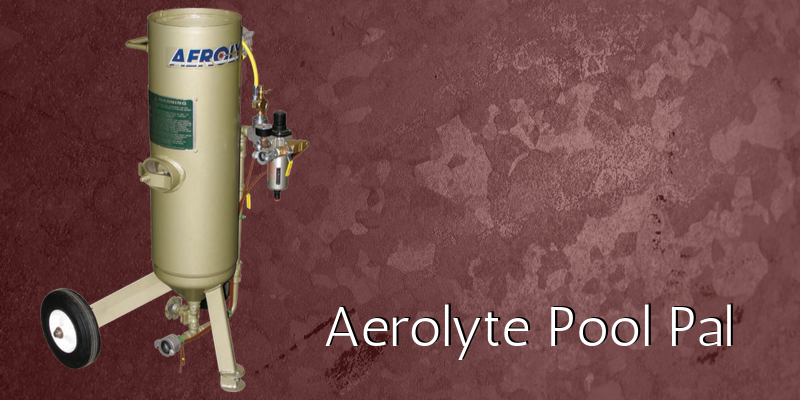 How Does the Clemco Pool Pal Work?
The Clemco Pool Pal is a 10-inch diameter blast machine with 125 psi working pressure. The pressure vessel holds one cubic foot of media providing 30 minutes of non-stop blasting. Refills are a breeze thanks to its sleek shape and automatic pop-up valve.
Its 1/8-inch nozzle consumes 17 cfm, or cubic feet per minute, of compressed air. The metering valve can be precisely adjusted to ensure no compressed air is wasted. Plus, the Pool Pal Package comes with a wetblast attachment to suppress blast dust which, in turn, improves visibility. This combination allows contractors to efficiently remove calcium, mineral deposits, oily residue, mold, algae, and scale from pool tile and most pool-area surfaces.
Different applications require different types of abrasive blasting media. The Clemco Pool Pal uses the Lightweight Media Valve for use with lightweight abrasives. Lightweight media suitable for the Pool Pal include baking soda, fine mesh alumina silicate, kieserite, glass bead, and agricultural media. Lightweight, non-aggressive media can effectively clean pool tile; strip paint from cars and trucks; clean grease and dirt from industrial valves; and remove grime from stainless steel tanks and food processing equipment.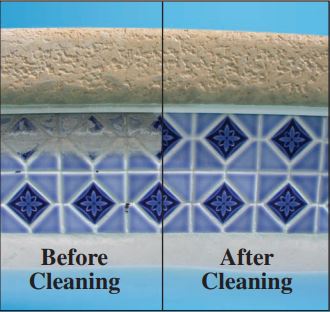 Clemco Pool Pal Applications
While this light-to-medium duty blast machine is an excellent pool tile cleaner, it can be used for various applications beyond the pool.
The Pool Pal is suitable for blast jobs where fine-mesh or lightweight media is used. Fine-mesh media like baking soda is much gentler than blasting with coarse-grit media. Baking soda, or sodium bicarbonate, shatters upon impact, making it nonabrasive.
If you're in the automobile industry or simply enjoy restoring antique cars for fun, consider soda blasting with the Pool Pal for your next paint stripping project. Sandblasting can heat the car's metal through friction, causing it to warp. Sodablasting is the perfect alternative to safely and easily remove your car's old paint without causing damage.
The Pool Pal can also be used for bead blasting. Glass bead is made from lead-free glass that can be recycled for multiple blasting jobs. Bead blasting works great to remove paint as well as rust from wood, plastic, metal, and fiberglass. Plus, it can add shine and polish delicate surfaces.
Safety on the Job
The Clemco Pool Pal is designed with safety in mind. A contractor can move the vessel around with ease as it is one-man portable. Transportation to and from a job site does not require a team of contractors to do the heavy lifting because of the machine's design.
Pneumatic control systems offer safe and efficient blast machine operation. The Pool Pal comes with OSHA-required pneumatic remote-control system along with RLX "deadman" handle. Pressing the remote handle activates the remote control system. If a contractor drops or loses control of the nozzle during operation, blasting automatically stops.
To learn more about how pneumatic remote controls work, check out our blog post on the difference between electric and pneumatic remote controls here.