By Emily Viteritti on Aug 15th 2019
Clemco's CMS-4 Carbon Monoxide Monitor-Alarm will replace the CMS-3, which is no longer in production. It is practically identical in operation and appearance to the CMS-3; however, the CMS-4 has improved electronics for monitoring levels of carbon monoxide. Don't worry: even with the updated electronics, the CMS-4 is at the same price point as the CMS-3.
The CMS-4 is an in-helmet CO (Carbon Monoxide) monitor that alerts users when CO exceeds 10ppm—the US limit set to meet Grade D quality breathing air requirements. When the monitor detects dangerous levels of CO, a warning light and a high-decibel audible alarm will be set off.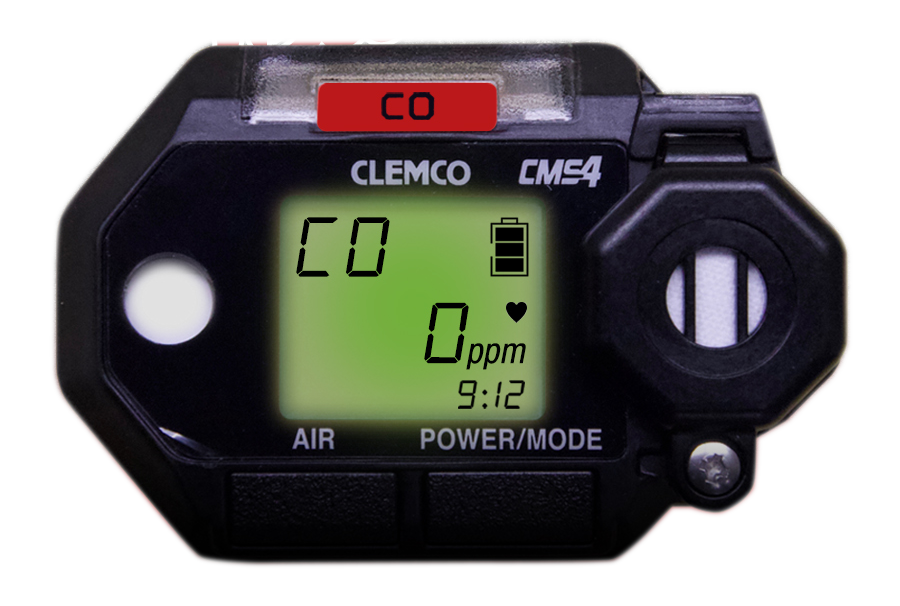 Air supply can be compromised while using a diesel-powered air compressor. The breakdown of oil lubricants in the compressor or contamination from diesel exhaust can expose you to the danger that is CO poisoning. This is what makes carbon monoxide monitors so important to blast operations.
There's a reason why carbon monoxide is known as the "silent killer." CO is colorless, odorless, and non-irritating. Without a proper CO monitor/alarm, you could be unknowingly exposing yourself to a potential life-threatening gas. Safety should be at the forefront of any sandblasting operation. You can learn more about the dangers of carbon monoxide poisoning here.
The CMS-4 is an in-helmet monitor as a package or monitor-only option. For a field-portable CO monitor/alarm that does not fit inside the helmet, we still carry the Clemco CMS-2 with a rugged polyethylene carrying case.
Note: calibration cups used with the CMS-3 monitor will not fit over the CMS-4's sensor retainer. If you have any questions, do not hesitate to reach out to our customer service team.