By Kayleigh DeMace on May 11th 2017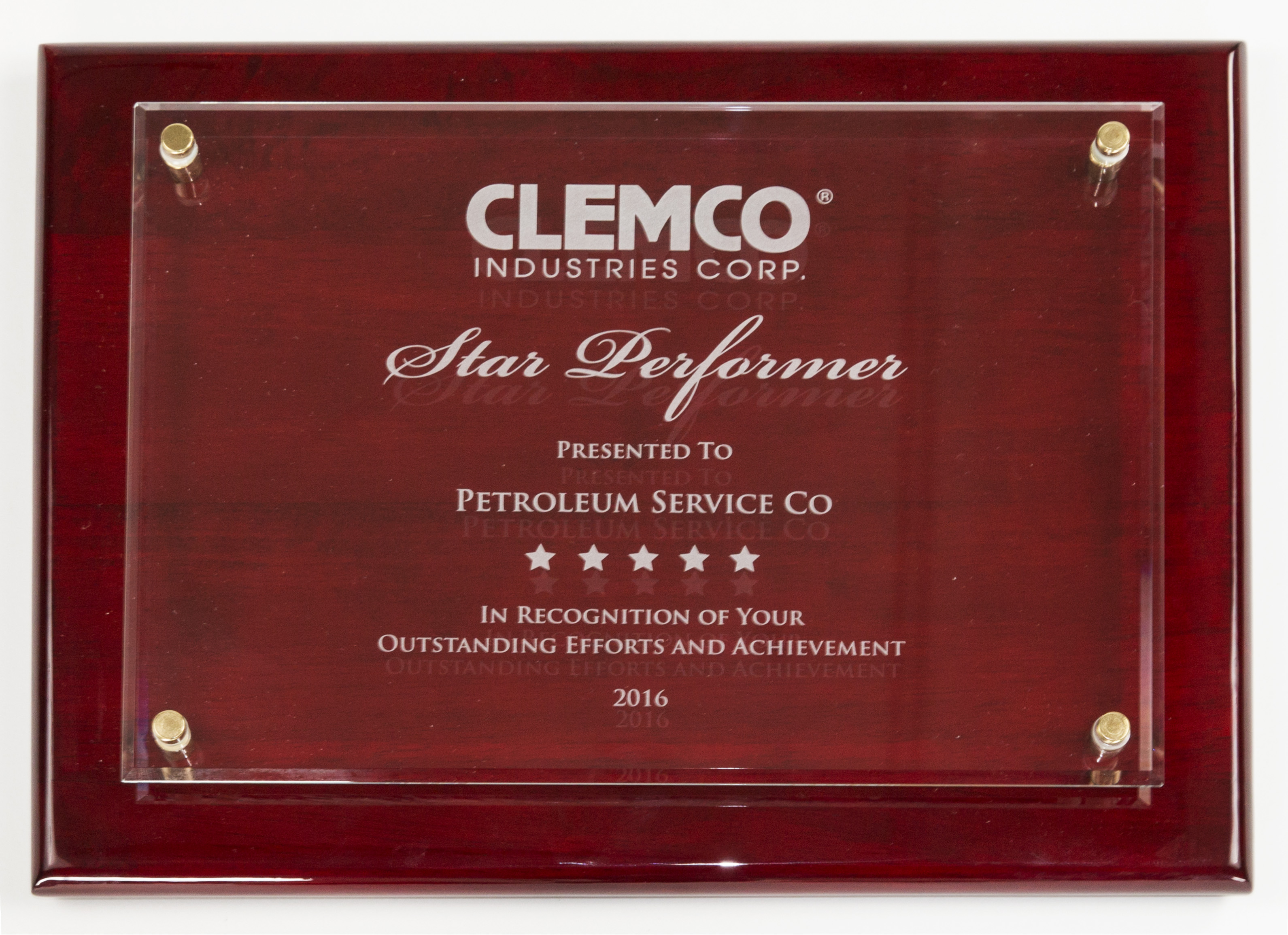 SandblastingMachines.com operating as the online store for Petroleum Service Company is honored to announce that our supplier, Clemco, has award us their prestigious Star Performer Award.
We've proudly been distributing Clemco blasting equipment for over 30 years and our relationship with them has enabled us to provide you with the best products, services, and the OEM trained technical support that you deserve. We started out offering Clemco premium blasting products locally but we continue to expand our reach, recognizing that there are many supply and service gaps to be filled across the United States. We are changing the way we sell the same way our customers are changing the way they shop.
Our Mission at SandblastingMachines.com is to provide our customers with the most convenient, informative, and seamless e-commerce shopping experience. We recently redesigned our website with this in mind. Because of our commitment to creating a fast, easy, and convenient online shopping experience, you can order a number of sandblasting products and replacement parts immediately online.
Most products will ship the same day and 90% of our customers will receive a tracking number within 24 hours of placing an order. Our buying power allows us to offer the most competitive prices on Genuine Clemco replacement parts and even offer Free UPS Ground Shipping on any order over $75 shipping within the Continental United States.
With SandblastingMachines.com, you can order any of the following:
Bottom line… we couldn't have done it without you. While Clemco honors us as their Star Performer, we know it is due to our customers. We hope you enjoy our new website, which we designed with the goal of providing you with as much information as we could, all in one place.
We look forward to continuing to work with you in the future, and—once again—thank you for being our customer!
---
---