By Kayleigh DeMace on Jan 26th 2018
Log homes bring nothing by cozy feels and dreams of relaxation, but sometimes that relaxation turns to stress when you realize that your exterior is starting to look a little shabby.
One way to breathe some new life into a log home or cabin is to sandblast it. Let's take a look at the history of log homes—for fun!—and the process of sand blasting them.
Characteristics and History of Log Homes
Log home have been a style of housing for over 500 years. They date back to the time of the pilgrims. They would build their homes from the trees and logs around them. Log cabins are believed to have come to North America in the 1600s, though it's hard to pinpoint the exact date and time period.
Traditional log cabins were built by laying a foundation of rocks, and they were built without the use of nails. Interlocking logs would be stacked and notches in the logs would keep the structure together. When roofs weren't made from logs they were covered in greenery, called "green roofs" like this one: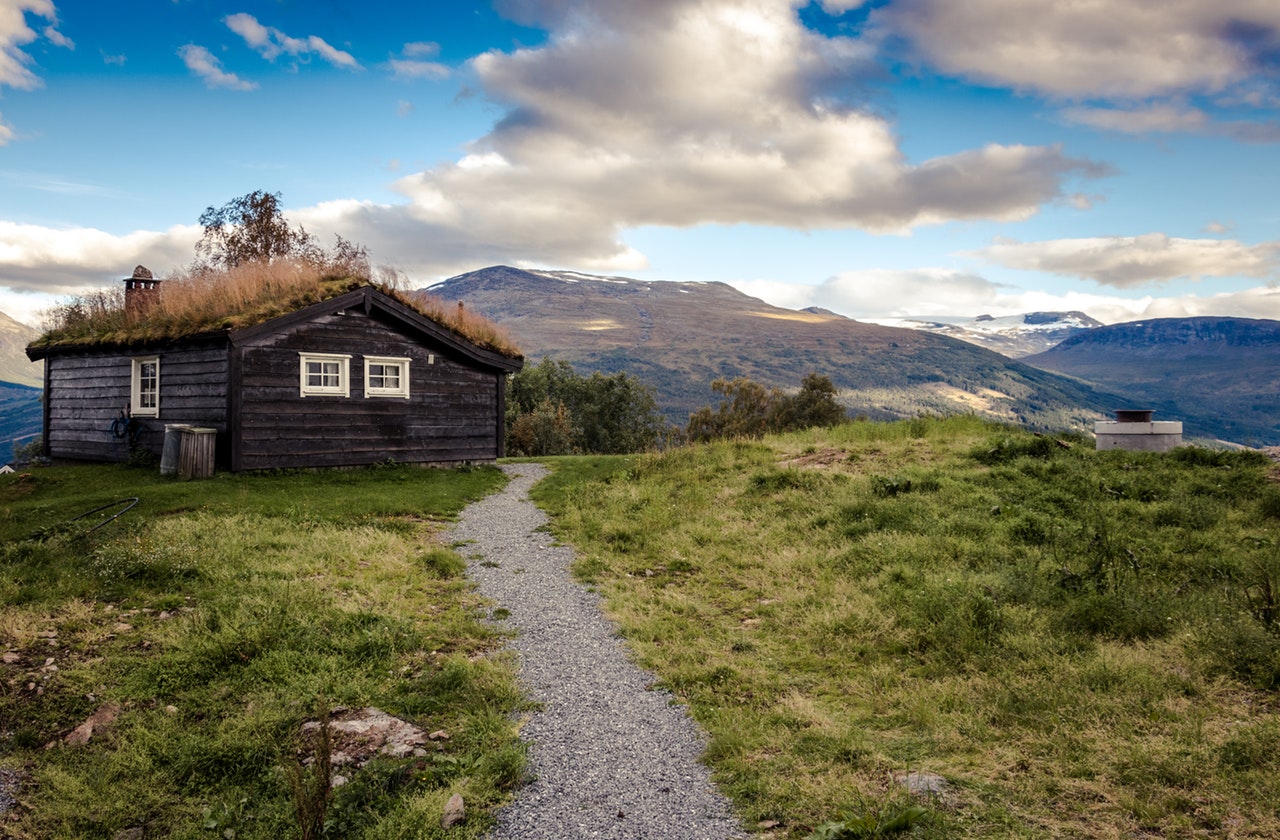 Typically, log homes were built from cedar, maple, oak, and other local wood, and home repairs were made with clay and mortar (early on with moss and horsehair).
Today, they feature every luxury you can imagine. They are spacious and available in a multitude of designs. But sometimes the exterior can take a beating from the elements.
Sandblasting Log Homes
Over time, weathering can cause log homes to need new staining, but you cannot do this without removing stain. When the exterior of a log home is starting to look a little warn and shabby, sandblasting is a great option to fix the problem. Operators use a softer media, such as ground walnut shells or corn cob, to sandblast a log home.
Harder media could damage the wood, but soft media will effectively remove the stain while also creating the correct profile. They are also an environmentally friendly media option.
Sometimes rotting occurs within the wood, but you cannot always know this until you strip away stain. New stain can only adhere to the home properly if it's applied directly to the wood, and you can replace damaged logs once identifying them after blasting.
Traditional methods of hand-sanding or pressure washing with a chemical treatment can be problematic, as the logs need to completely dry before there are stained—not to mention the harshness of using chemicals on wood. Sandblasting offers a solution that bypasses these problems, so you can be on your way to re-staining your home in less time.
What's the most interesting building, or thing, you've ever sandblasted. We'd love to hear from you in the comments below!
---
---
Sources:
https://www.thoughtco.com/log-cabins-american-frontier-homes-178194 http://poconologhomes.com/History_of_Log_Homes.html
https://www.nps.gov/nr/twhp/wwwlps/lessons/4logcabins/4facts1.htm
https://en.wikipedia.org/wiki/Log_house
https://restorelogs.com/sandblasting-cob-blasting-log-homes/
https://www.blast-it-clean.com/applications/log-cabin-blasting-cleaning/